Who is Borja Moya?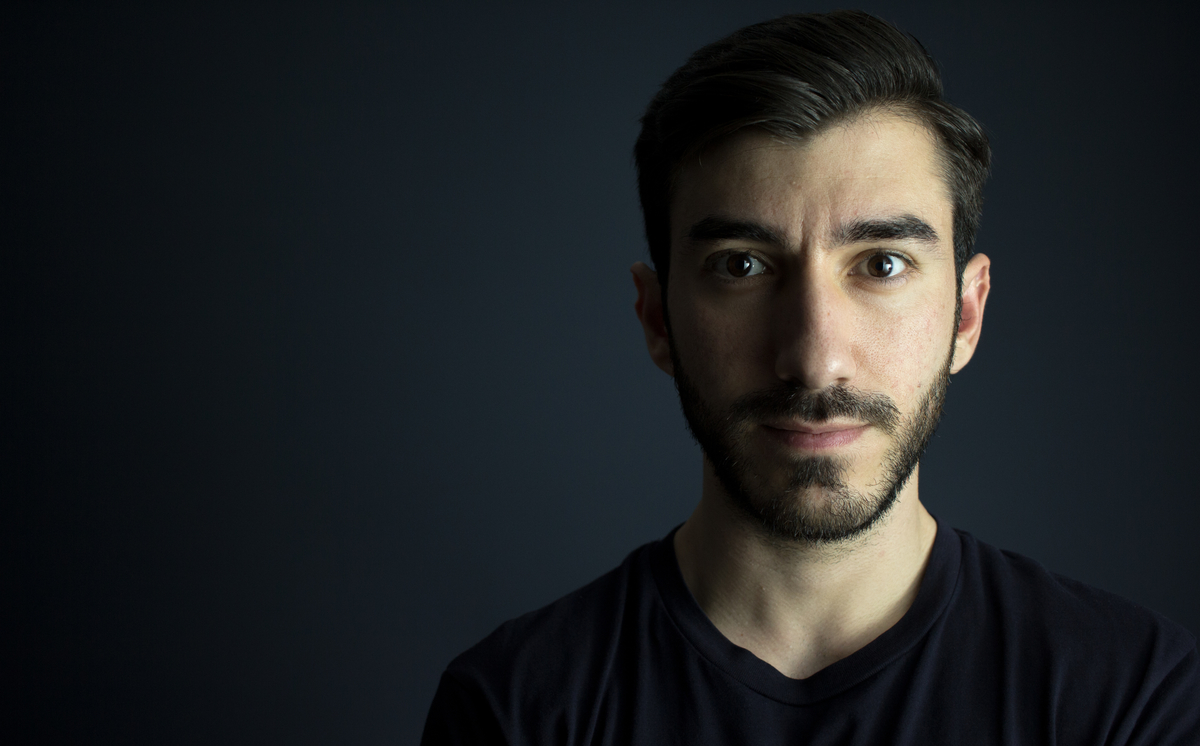 ---
Privacy Advocate, Storyteller and Writer.
About me:
This is a me, me, me page. (Consider yourself warned.)
I was born in Spain, where I studied marketing and started several projects. But as soon as I finished my degree and went to China and worked there for a year. After that I spent several months traveling through Southeast-Asia, and recently finished another journey through South America. That got me thinking for a while and forced me to write this book
Yes, I like to travel, but now it seems I'm going to stay in Europe for a while (currently Madrid, Spain).
I'm obsessively focused on privacy
I've always been thinking about privacy and finding ways to protect my data, but since I had to wait a whole day in a police station in China, due to their lack of privacy, that was when I started to insanely advocating privacy as a human right. (Read that scary story.)
That's why I started PrivateID, to advance data ownership recognition as personal property in a way that is most likely to preserve our privacy and integrity, focusing on human value first.
Also I'm (sort of) tech independent, and try to use open-source from non-profits whenever possible. These are some of the tools I use that have better privacy:
My philosophy
Unlike most people, I'm in the minority group of those who think that it's not okay to spam people. I don't believe it is okay to buy cheap attention screaming look at me. I believe in the I see you approach, where you do things for people, not to them.
In a market where everybody buys data to "target and filter users" and big tech companies put people in a hamster wheel, there's always a group of people who think that is not okay. I'm one of those guys.
I'm a creator
I like to make stuff. Mostly I like to write, and I love putting things into the world that have the power to change people. Especially what I really love is blogging, it is fascinating because the process of coming up with an idea, develop it and put it into the world you can do it in one or two days — that's a quick way to see whether something worked, and do it again. And again.
Even though writing is my favorite "shape", I basically like to work on new ideas regardless what they look like: articles, websites, companies, courses, talks, you name it. And for this purpose I've optimized my life around it.
I hate to waste time. I don't use social media, I don't watch TV, and if something feels like it's a waste of time, I stop doing it.
I love books
Books have passed the test of time and I believe they are the best format to learn. Even though videos and audio are great, with books you can learn faster and focus like in no other medium.
I love books on paper, but since I move around a lot it's more convenient to read on kindle. And it's way easier to copy my highlights to my computer rather than type everything (as I used to do.)
You can read the highlights of the books I read on my Book Page.
One thing I learned the hard way about books, is that you don't have to read from cover to cover to get the joke. And if in chapter 1 it hasn't got my attention, I put it down. There's no benefit on reading a book you're not getting a benefit in return while there are some many great books out there.
Before you leave…
In this site I also write book notes from the stuff I read — which is a way to keep me fit and give you suggestions of what to read next. If you want to be notified when I publish them, consider joining my private newsletter.
Go to Resources to get some preselected materials.
I'm not active on social media, but you can follow me at:
Questions? Thoughts?
Just email me.