Defeating Mr. Mole: Overcome Your Default Belief System and Take over Control
A concise, shocking, and practical guide for overcoming cultural obstacles and finding your true self. What keep us from becoming the real version of ourselves? Why is there a different worldview in every culture? How can we avoid the traps of beliefs systems and find what it is that we actually want to do in life—not what society tells us to want?
Borja Moya diagnoses the problem, which is that the enemy is within ourselves. An enemy each of us has to overcome if we want to take over control of our lives.
Defeating Mr. Mole is about the inner battle everybody has, against the beliefs and values that are given to us in the moment we were born. It's a battle for free will. Whatever struggle you have in your life, this book will inspire you to overcome your default set of values and beliefs and live the life you were meant to.
Purchase links (and free downloads)
Here you can download (for free) Defeating Mr. Mole: epub and mobi.
If you want to support my work, feel free to buy a paperback copy here:
US | UK | CA | ES | GLOBAL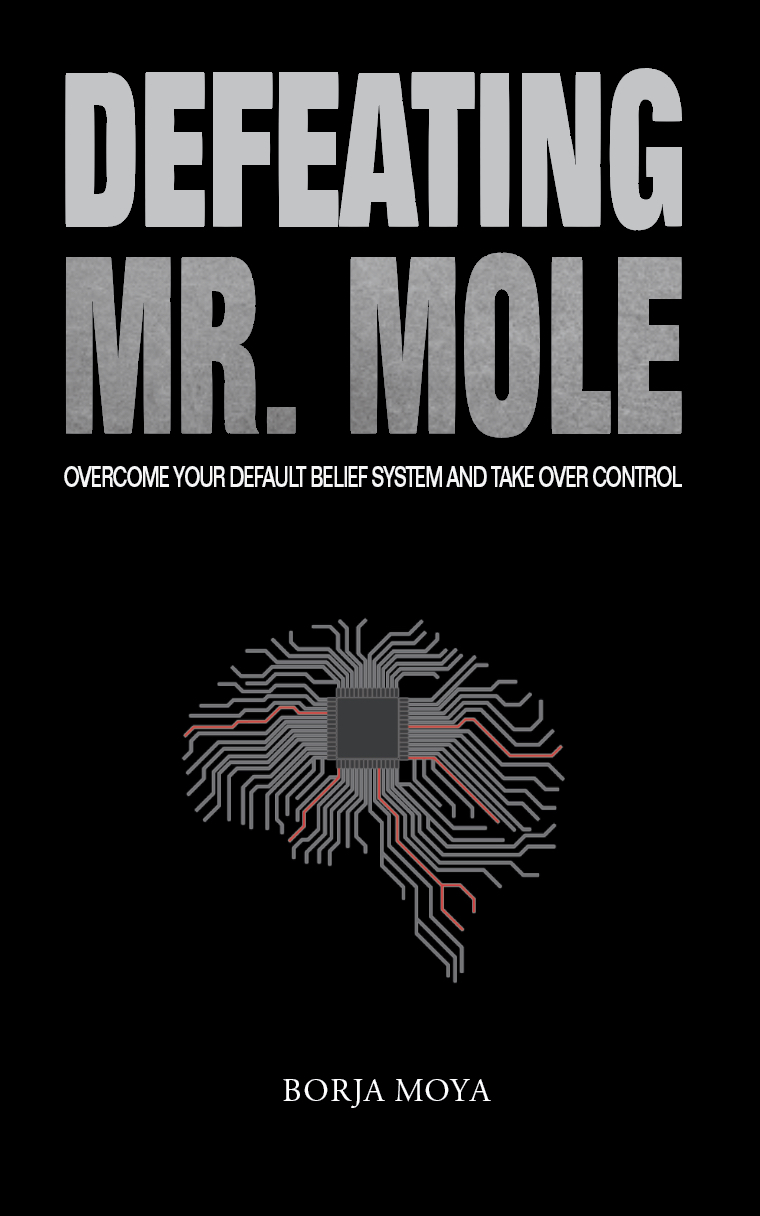 ---
For information about special discounts or bulk purchases, please email me:
hello@borjamoya.com